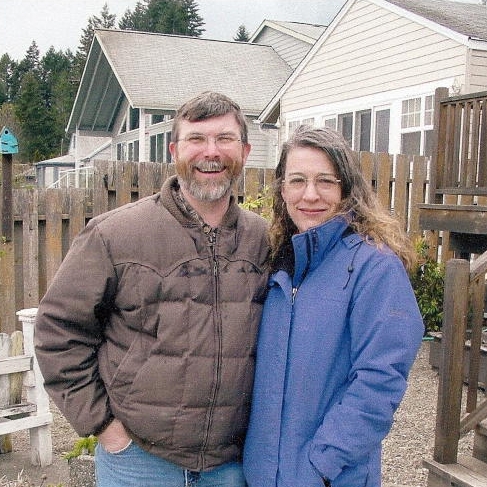 Grant & Nancy Christensen
I am a pastor within the Evangelical Covenant Church, ordained to Word and Sacrament in 1992. I am privileged to serve--for over 22 years now--as pastor of Grace Covenant Church in Bremerton, Washington. My wife Nancy and I met at Grace Community Covenant Church in Olympia, Wasington where we were married in 1986. Nancy works as a registered nurse in Silverdale, Washington. We have two daughters: Sarah, who works as a registered nurse in Tacoma, Washington and Nicole who is a student at Olympic College here in Bremerton.
Our ancestors who founded the Evangelical Covenant asked two essential questions, "Where is it written?" and "How's your walk?" to which I've added the phrase, "How's your walk in the Holy Spirit?" The first question conveys the highest view of scripture--its absolute authority and God-breathed inspiration! Churches throughout history have systematically deduced a creed or doctine from the Bible, but then, as so often has happened, the creed, doctrine or system has become more important--authoritative--than Scritpure itself.
As a result more time is spent defending the creed, doctrine or system than in exploring the vast, inexhaustible riches of God's Word; more time is spent trying to fit Scripture into the creed, doctrine or system than adapting what we believe to Scripture. It is inevitable that we all systematize what we learn in the Bible, but the question, "Where is it written?" pulls us back to the text, asking us again to take another look. So if asked, "What is your doctrine, what is your creed?" I simply respond, "the Bible is my creed and my doctrine." When asked, "Are you a Dispensationalist, a Calvinist, an Armenian?" my answer is, "None of the above," precisely because they are all systems external to the Bible--and therefore not authoritative. Neither do I mean to denigrate those who hold these positions. What joins us all together is not a shared doctrine or creed, but rather that we have been brought to life--born from above--through simply believing that Jesus is the Son of God, the Messiah who has come into the world to forgive and save us to everlasting life through His finished work on the cross!
The second question, "How's your walk in the Holy Spirit?" emphasizes the reality of life in His Spirit--that apart from the very real power and presence and working of the Holy Spirit in and through us, the Christian life is impossible to live. To walk in the Holy Spirit is to walk in the boundless reaches of Christ's love, calling us ever deeper into a radical love affair with our God! God calls us--not to a religion of obligation and duty--but to a friendship with Him!
These two questions are the legs of my faith and ministry, one foot firmly set in the authority of God's Word, the other foot set securely in the reality of Life in His Spirit! Too often Christians hobble or stumble with a weakened gait. Those who plant both feet in the doctrines of Scripture, while minimizing the reality of life in the Holy Spirit, end up with a largely dead Christianity. Christianity becomes a doctrine to be held, rather than a life to live. On the other hand, those who plant both feet in life in the Spirit, often leaving their experiences untested by Scripture, end up with a distorted--at times bizarre--Christianity. The Christian life then becomes an addiction to one's emotional experience, held hostage by every new teaching or every new prophecy.
My hope and prayer is that you'll will find through the resources offered within these pages, a deepened understanding of God's Word and an ever closer walk with the One who loved you and gave Himself for you! And I encourage you to test everything I've written and spoken by what's written in the Bible--to also ask of me, "Where is it written?" May God richly bless you as you seek to grow in the grace and knowledge of Jesus Christ!
---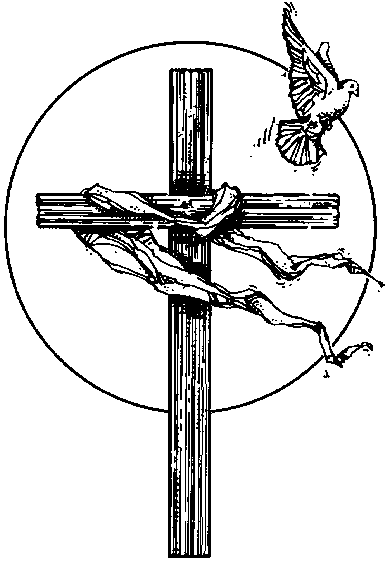 For freedom Christ has set us free
---
Evangelical Covenant Church Beliefs
For a short description of what the Evangelical Covenant Church believes please see: Covenant Affirmations: Brief Form.

For a full description please see: Covenant Affirmations: Full Form.

For a more indepth view see Donald Frisk's, Covenant Affirmations: This We Believe published by Covenant Press (1981)--available at the Covenant Bookstore.